How soLearn Works
Using soLearn follows six easy steps.
soLearnTM knowledge management software solution puts you in complete control. You decide who to question, what to question, follow up timescales, response text, direction to reference/source material etc. all can be customised by you to suit your exact needs.
The approach is the same whether you are testing a small but detailed procedure or process on a specific group of staff or evaluating awareness and understanding in the whole workforce on a wider policy or culture change programme.
This diagram illustrates a typical soLearn process flow. The example shows how soLearn can be used to provide a visible audit trail of how your organisation has trained and developed its people and monitored and evaluated their knowledge retention. soLearn can be applied to virtually any industry, process or training scenario. The sequence of events and the content and frequency of emails sent out to staff are fully customisable.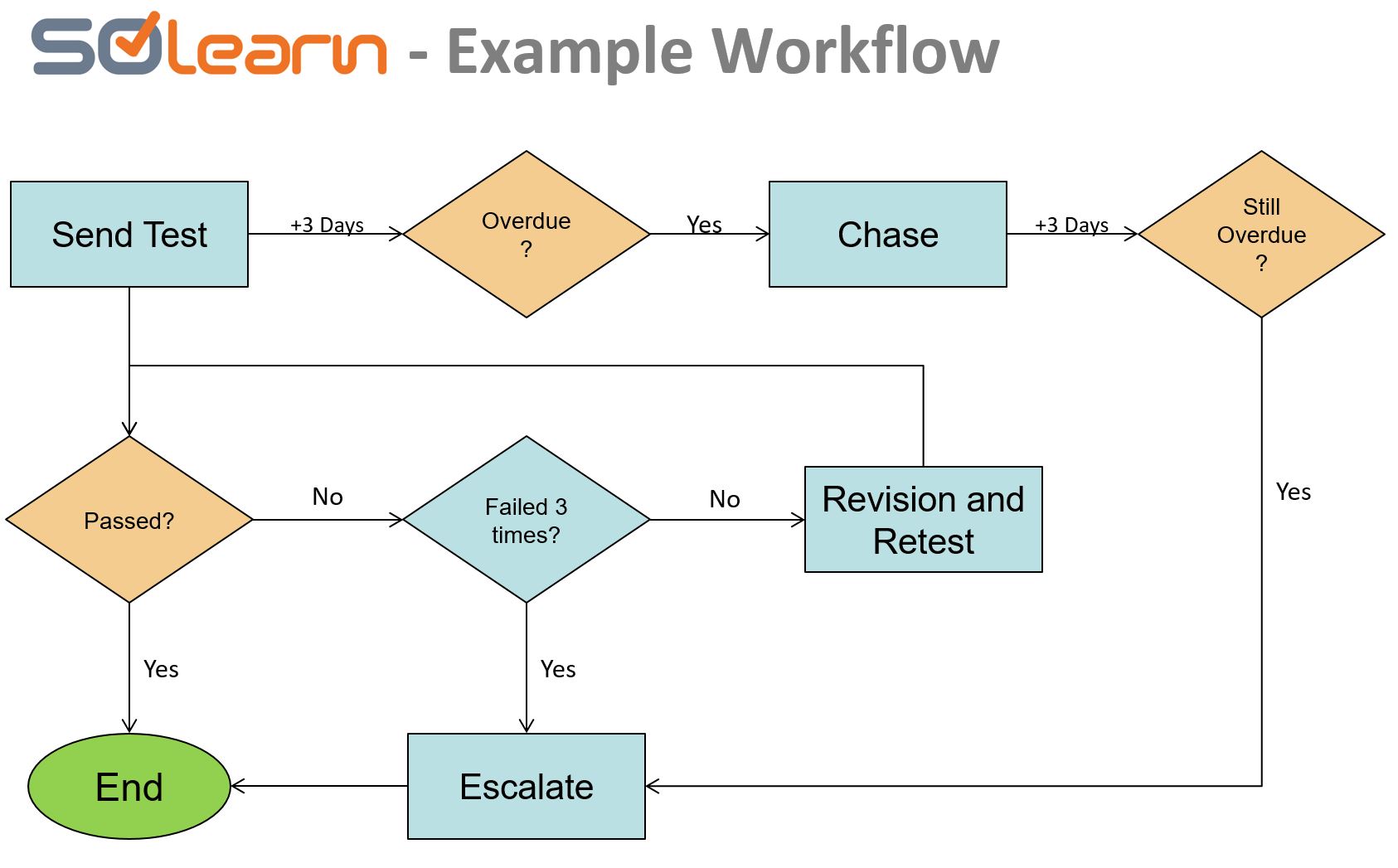 Click on each step to see more detail:
Step 1 - identify the issue, process or knowledge area you wish to evaluate
Step 2 – define a set of questions for the campaign
Step 3 – launch the campaign
Step 4 – notify the recipients
Step 5 – Monitor and analyse the results
Get in touch today and discuss soLearn with our experts
** licence pricing for organisation with more than 1000 staff is negotiable
Call: 0117 986 4026
WHY SOLEARN?
What makes soLearn different to other e-learning products?
ACCESSIBLE WORLD-WIDE
soLearn is a fully hosted system, provided under an SaaS (Software as a Service) model.
MOBILE FRIENDLY
soLearn works as well on a mobile device as it does on a large screen.